Jérémie Rhorer, conductor
Jérémie Rhorer is one of the most exciting and versatile conductors of his generation. He continues in the tradition of artist-innovator as the founder and Music Director of Le Cercle de l'Harmonie, leading the exploration of the repertoire of the 18th and 19th centuries using period instruments and original tuning. As a conductor, Rhorer is an equally acclaimed interpreter of the works of Mozart as well as modern works. A winner of the Prix Pierre Cardin, Jérémie Rhorer is also a well-respected composer. 
Jérémie Rhorer has conducted some of the most distinguished international orchestras, including the Montréal Symphony Orchestra, the Philharmonia Orchestra, the Gewandhaus Orchestra, the Rotterdam Philharmonic, the Orchestre de Paris and the Czech Philharmonic. In-demand as an opera conductor, Rhorer has led productions at the Vienna State Opera, the Bavarian State Opera, La Monnaie in Brussells, the Opéra National de Lyon, the Teatro Real in Madrid and the Teatro dell'Opera di Roma. Rhorer has also guest conducted at some of Europe's most prestigious international festivals, such as Aix-en-Provence, Glyndebourne, Edinburgh, the BBC Proms, the Salzburg Festival, and the Spoleto Festival, where he conducted the closing concert in July 2018 with Jeanne d'Arc au bûcher by Honnegger featuring Academy Award winner Marion Cotillard in the title role. With Le Cercle de l'Harmonie, he has led pioneering new interpretations of standard operatic works, most recently conducting performances of Rossini's Il barbiere di Siviglia (at the Théâtre des Champs Elysées in Paris, at the Edinburgh International Festival and at the Musikfest Bremen in 2017/18, now available on DVD) and Verdi's La traviata (at the Théâtre des Champs Elysées in Paris and at the Musikfest Bremen in 2018/19), using period instruments and restoring the original tuning.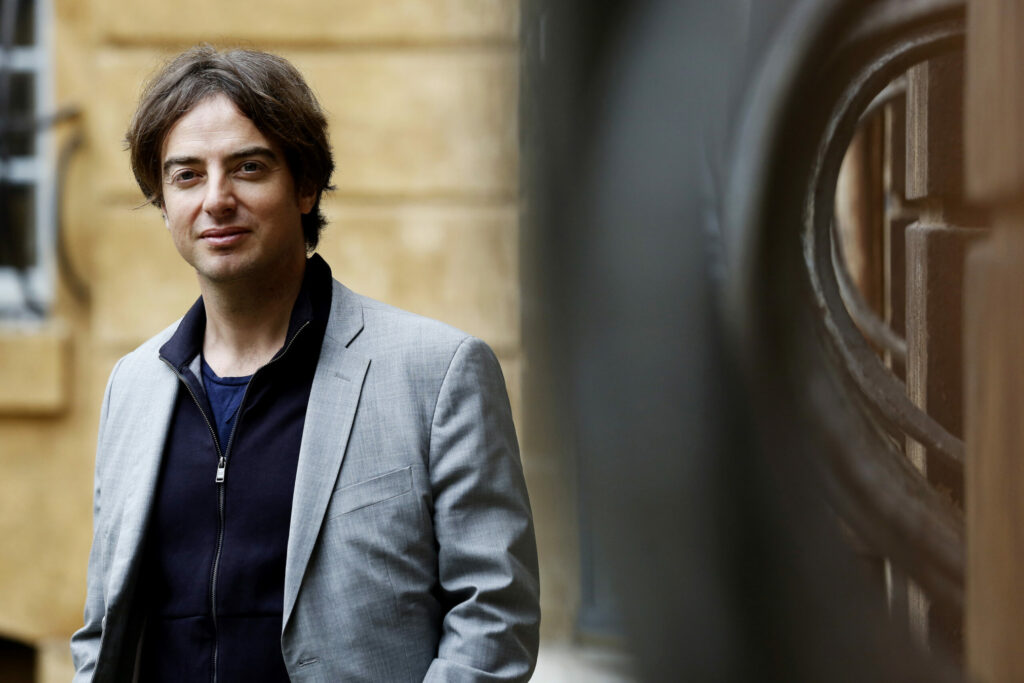 For over 10 years Rhorer has developed a close relationship with the Théâtre des Champs-Elysées, where he has conducted a wide range of standard, rarely-performed and contemporary operas. Following his debut with Spontini's La vestale, Rhorer gave a celebrated interpretation of Poulenc's Dialogues des Carmélites directed by Olivier Ply, (which received a BBC Music Magazine Award 2016 for its DVD recording) and an iconic Mozart series, conducting Le Cercle de l'Harmonie in La clemenza di Tito (December 2014), Die Entführung aus dem Serail (September 2015), Don Giovanni (December 2016) and Le nozze di Figaro (December 2019). In March 2019, Rhorer also conducted Strauss's Ariadne auf Naxos directed by Katie Mitchell.
Jérémie Rhorer and Le Cercle de l'Harmonie have initiated an innovative residency at Le Grand Théâtre de Provence in Aix-en-Provence, which includes an educational programs dedicated to new audiences. Together, they will also perform for the first time at the Festival of Sacred Music in Oslo with the monumental Missa solemnis by Beethoven that they will present also in Paris at the Théâtre des Champs Elysées. 
Highlights of Rhorer's 2019/20 season includes appearances with the Orchesta della Svizzera Italiana al Le Lac, the first appearance at the Al Bustan Festival with the Camerata Salzburg, the continuation of the successful Tchaikovsky's Cycle of the Symphonies with the Deutsche Kammerphilharmonie Bremen, the return to the Montreal Symphony Orchestra and the debut at the Musikverein in Vienna with the Vienna Radio Symphony Orchestra.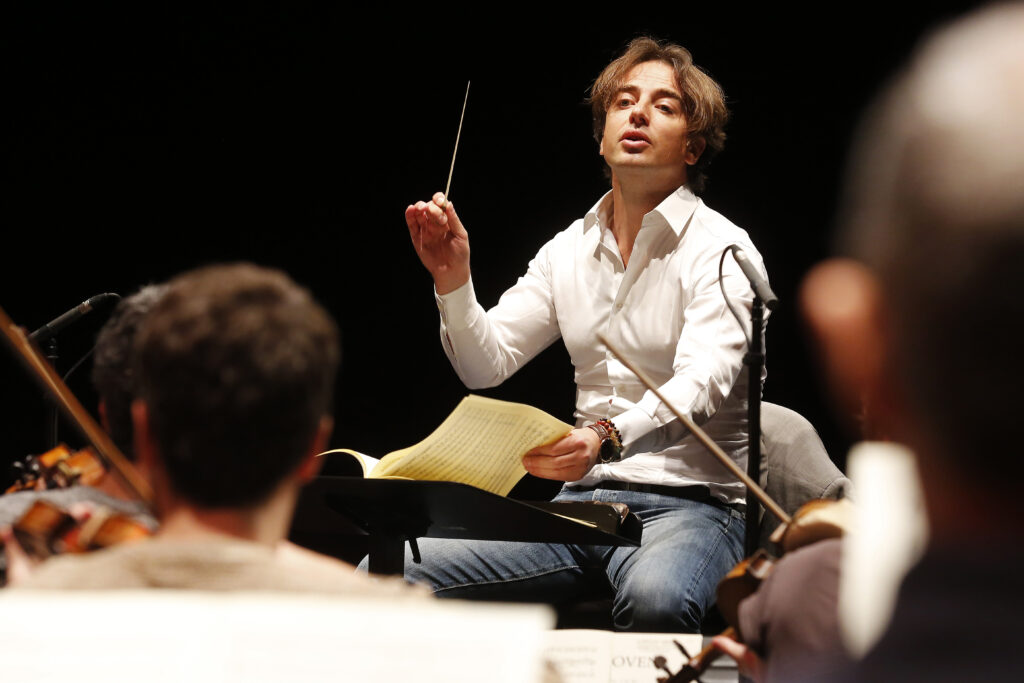 FR
JÉRÉMIE RHORER – CHEF D'ORCHESTRE
Chef d'orchestre, compositeur, Jérémie Rhorer se produit aux côtés des grands orchestres européens et américains tels que l'Orchestre de Paris, l'Orchestre Symphonique de Montréal, la Deutsche Kammerphilharmonie, le Philharmonia Orchestra, le Gewandhausorchester, l'Orchestre Philharmonique de Monte-Carlo ou encore l'Orchestre Philharmonique du Luxembourg ainsi que dans plusieurs maisons d'opéra parmi lesquels l'Opéra de Vienne, l'Opéra d'Amsterdam, La Monnaie de Bruxelles, le Teatro Real à Madrid, l'Opéra de Rome et la Fenice de Venise. Il est invité dans les plus importants festivals internationaux tels qu'Aix-en-Provence, Beaune, Salzbourg, Edimbourg, Spoleto, Glyndebourne et les BBC Proms.
 
A la tête du Cercle de l'Harmonie depuis sa fondation en 2005, Jérémie Rhorer se consacre à la musique des XVIIIe et XIXe siècles, mettant en lumière les filiations naturelles entre les périodes classique et romantique. Aux côtés de cet orchestre réunissant, à travers l'Europe, des musiciens unis par une même aspiration musicale, Jérémie Rhorer souhaite ainsi placer au cœur de l'interprétation la partition et l'imaginaire sonore du compositeur afin de donner à entendre, par le biais notamment de l'utilisation d'instruments d'époque, les intentions originelles de ce dernier. Ensemble, ils ont enregistré plusieurs disques pour Virgin Classics/Erato, Alpha Classic, Naïve et NoMadMusic. Il trace également un sillon singulier dans la lecture de l'œuvre de Mozart : Idomenée, Così fan tutte, Don Giovanni, La Clémence de Titus, L'Enlèvement au sérail, Les Noces de Figaro composent le cycle Mozart qu'il a réalisé au Théâtre des Champs-Elysées. Avec Le Cercle de l'Harmonie, il se dédie aussi à d'autres répertoires, l'amenant à diriger en outre Le Barbier de Séville de Rossini, Rigoletto et La Traviata de Verdi.
 
Disciple de Thierry Escaich, dont il crée l'opéra Claude à l'Opéra de Lyon en 2013 et plus récemment Point d'orgue au Théâtre des Champs-Élysées, il poursuit un travail de composition parallèlement à la direction d'orchestre. Initialement prévue en 2021 mais reportée en raison de la crise sanitaire, la création de son premier opéra, Le Petit soldat de plomb, devrait être accueillie en 2023 au Grand Théâtre de Genève.
 
Il s'est vu décerner, en 2008, le Prix « Révélation musicale de l'année » par le Syndicat de la critique ainsi que le Prix Gabriel Dussurget. Il obtient, en 2014, le Grand Prix du Syndicat de la critique puis le BBC Magazine Award en 2016, récompensant tous deux la production de Dialogues des Carmélites présentée en 2013 au Théâtre des Champs-Élysées dans une mise en scène d'Olivier Py. Jérémie Rhorer est également lauréat du Prix Pierre Cardin de l'Académie des Beaux-Arts (en composition) et du Prix du Musikfest Bremen en 2017.